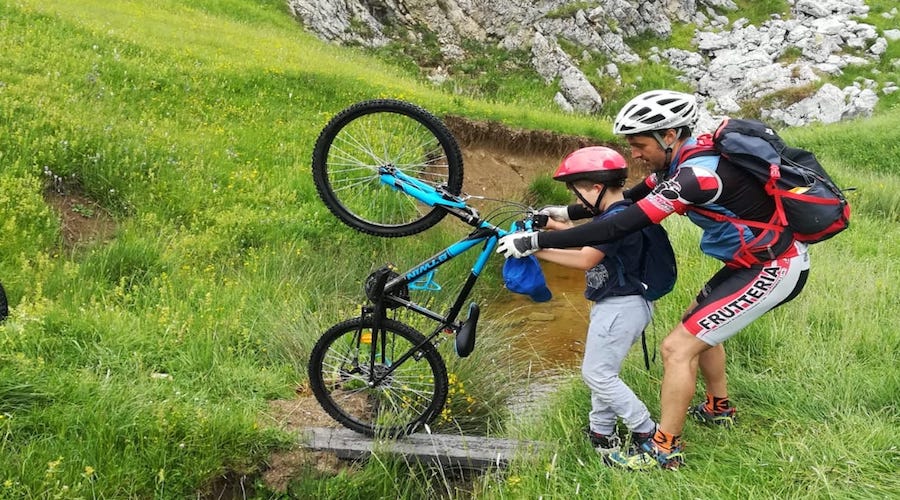 There are a range of locally provided easily accessible services designed to make your Voltigno Trail Centre experience as pleasurable as possible.
Information and service points
Information on routes, activities, services and the national park is available both at the Locanda del Volitigno located Contrada Santa Maria, 1, 65010 Villa Celiera PEand during the summer at weekends the 'Cassotto' located at the start of many of the trails at Pantane. 
The 'Cassotto' is run by the local ski club and provides information on the local routes, maps, basic tools for bike repair, (and bike hire??). In addition there are toilet facilities, snacks and drinks.
The Locanda del Voltigno is a mountain bike friendly centre offering:
Information on routes, maps and local events.
Bike friendly accommodation either in the hostel or through Villa Rental. This includes secure mountain bike storage, bike wash facilities, meals and packed lunches geared towards days in the saddle and laundry.
Mountain Bike hire. Trek (X–Caliber) and Cube adult mountain bikes are available in a range of sizes. In addition a good selection of children's mountain bikes is also available. The cost of hiring the bikes is €15 per day.
Pre booked shuttle services to transport or pick up you, your luggage and bike.
GPS devices with maps of VTC and recommended routes.
During the winter months ski and snow shoe hire is also available.
Guides & Polisportiva Sci Club Villa Celiera
Through the 'Polisportiva Sci Club Villa Celiera' (www.sciclubvillaceliera.it) qualified guides with excellent knowledge of the Voltigno Trail Centre Trails and other local routes are available for Nordic Walking and Mountain biking throughout the year and cross country ski lessons in the winter months.
The club also organizes events through out the year including guided walks, mountain bike trips, races and snow shoe excursions under the light of the full moon.