The Voltigno Trail Centre is the first of its kind to be opened in Abruzzo. A network of specifically selected trails created to offer
trekkers, nordic walkers and mountain bikers
of all levels an easy way to experience everything the area has to offer.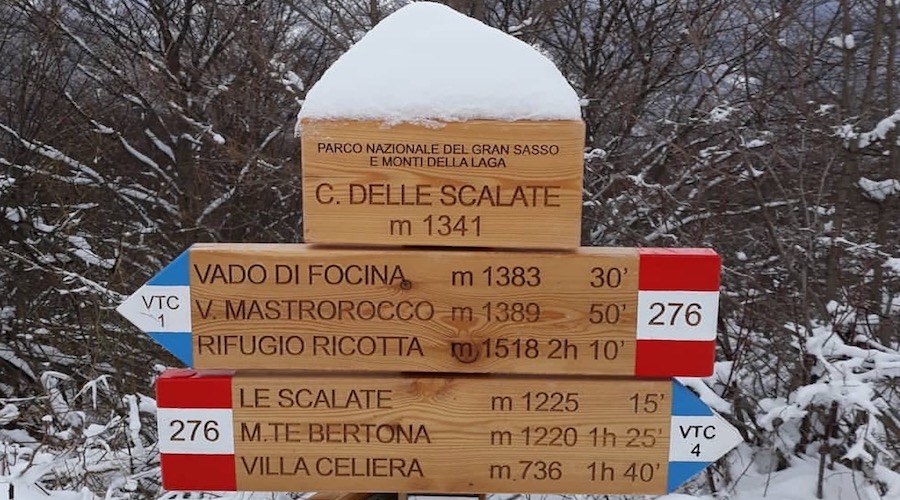 Based on a medieval network of mule trails the centre has 80 KM of well marked and maintained trails. The network passes through an incredible variety of environments from high mountain plains through different forests, gorges and streams to lower meadows. Each of these settings rich with fauna and flora including wolves, wild boar, deer, chamoix and rare species of orchid.
For mountain bikers the trails are graded into technical difficulty. The most difficult trails will providing challenging rides for all mountain and enduro mountain bikers. The intermediate trails will be ideal for cross country and all mountain riders and the easiest trails suitable for beginners and people who are looking for a less demanding trip out.  
Information on each of the trails is available to help plan different trips out with some of our favourites listed for those who want to start with some of our favourites.

There is also a range of services provided through a local consortium of  business and societies. These include: guides, mountain bike hire and servicing, maps, bike friendly accommodation and transfers
The area is renowned for it local cuisine with a range of traditional dishes coming from the villages of the surrounding area. For more information on this visit food and drink
A variety of accommodation for your stay can be easily arranged through contacting us when taking a break from walking or cycling there is plenty to do and see. The following sites provide some useful information places of inest in italtery.